interview with Niki Boon
Today's show is an interview with New Zealand photographer and mother of four, Niki Boon. On the podcast, Niki talks about how she makes the photos she shares of her children's lives in the land they love and spend their days exploring. Niki's children don't go to school or follow any formal school curriculum. Niki tells us how it is their curiosity and aliveness that inspires her photography. Photos that she says are made in the cracks of her full days raising her family.
Who are we making photos for?
What is niki's favorite part of the process?
A Family Photographer Podcast listener, Pamela, asked a great question: "Her work feels on the fine art side of documentary... I am curious if she envisions the finished product ahead of time or if the vision comes while she is culling/editing." Niki talks about her process. What she's thinking about when she's making the photos, culling and editing. And how she feels about sharing them and knowing what will get likes on Instagram.
Where has photography taken Niki?
On an amazing trip to Europe and the US with her girls. She agreed to speak at photography conferences in several places. While she doesn't love speaking about herself, she does love talking about her children and how she is inspired by them. She also loves meeting photographers whose work she enjoys in person.
Follow Niki on Instagram
Thank you to MyMayu boots for sponsoring today's show
These are the outdoor boots I wish I'd had for all my kids. They are lightweight, flexible and they collapse so small I can put them in my backpack or coat pocket. These boots stay on and don't trip little Norma up when she's exploring. Use offer code 15MYMAYUFAMPHOTOG for 15% off regular priced gear at MyMayu.
Thank you to my sound editor Suzanne Llewellyn for putting all the pieces together and making the show sound great for you.
And to my brother, Joe Lindsay, for taking the time to get my audio back up and running.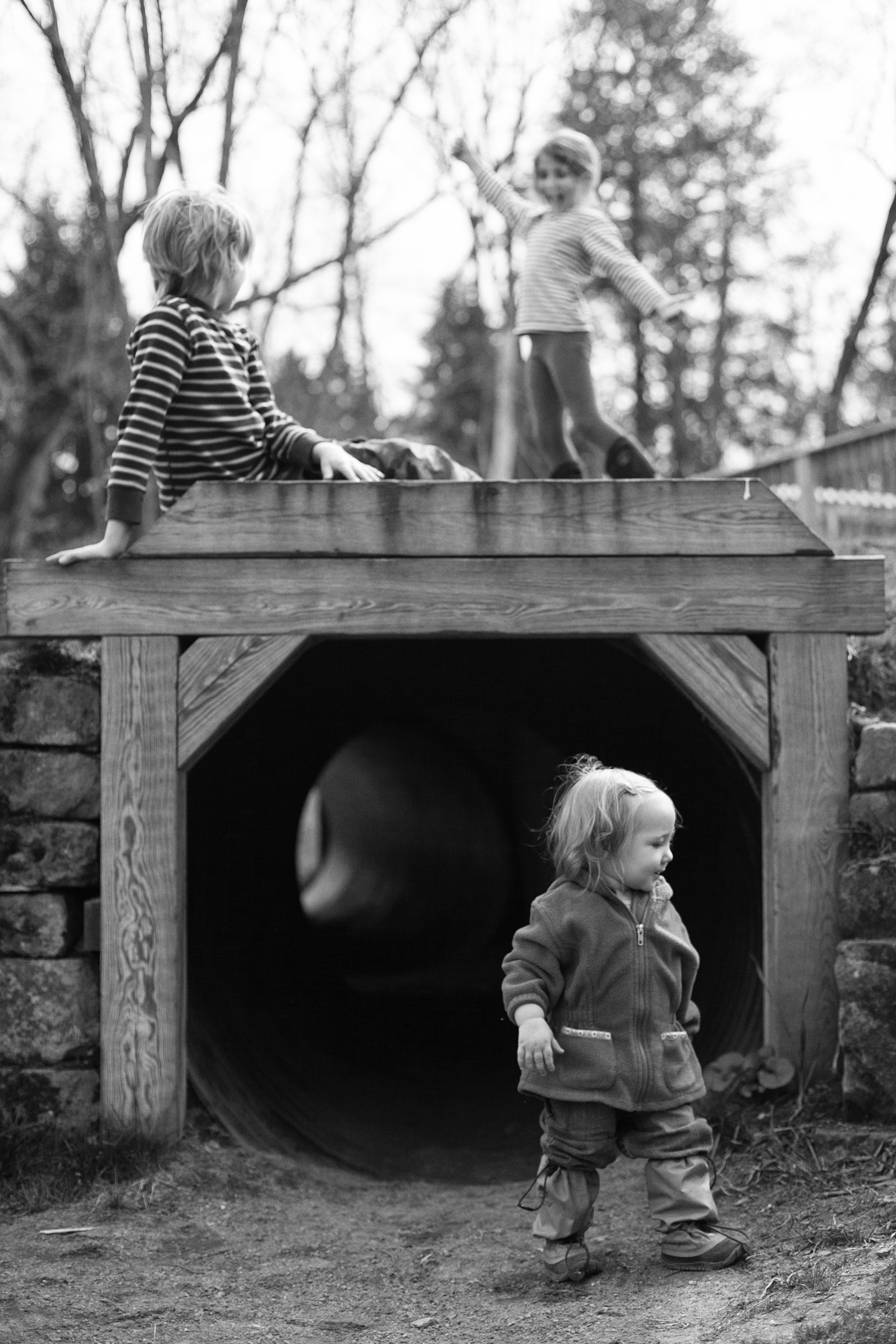 Inspired by the conversation
I am inspired by the photographers I talk to on the show - and hope you are too. I took this photo of my kids a couple days after talking with Niki. I was thinking of how she gets her kids in a frame together and her great black and whites.